I love stitch markers! I love them so much that I created an Etsy store so I can share them with you. Because although one can never have too many stitch markers, I can't keep making them for myself!
Just click the pictures below to be taken to the listings.

Here's a sample of some of the markers in the shop now:
Clover Armour inspired markers
The colours match your hook collection you never forget which hook you were using!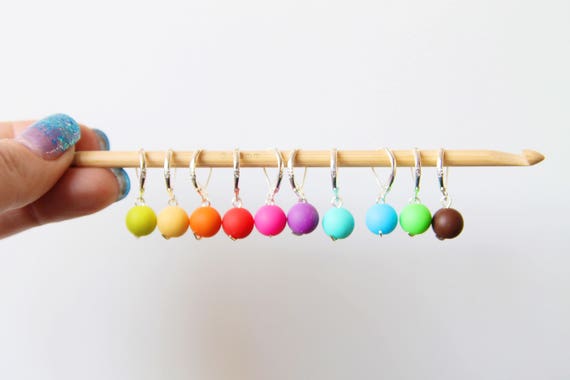 Delft Blue markers