A couple of weeks ago I decided that I wanted to crochet a dress for my daughter.  I haven't made a lot of clothing, but the few pieces I have made are wonderful.  They're so much fun, and give such a feeling of accomplishment.  So when I came across this pattern, I knew it was the right one.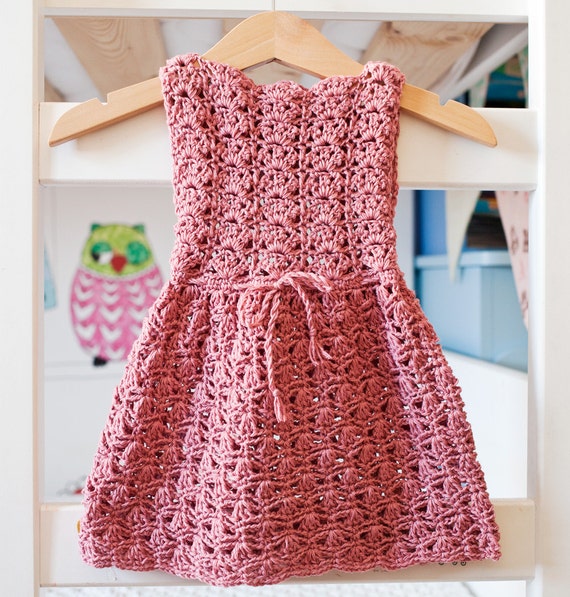 I especially loved the texture and the romantic neckline, but had to find the perfect yarn.
Eventually I settled on using Scheepjes Softfun, a yarn that I've heard so much about, but hadn't had the opportunity to use yet.
But before I could begin, I had to check a few projects off the list.  I had to finish a scarf, a couple of amigurumi projects, and finalise the Bucketful of Sunshine pattern, but once they were all out the way, it was all systems go!
I just love the neckline on this pattern, it's just so beautiful.
The project was surprisingly easy.  It took me a few swatches to get the gauge right, as I crochet much tighter than the average designer, it seems.  In the end I had to upsize to a 4.5mm hook (the pattern calls for a 3.5mm hook) which seems to be about the norm for me now.
Here is the end result.  I'm so happy with the outfit, my daughter looks so cute!
Thanks to Carrie for this photo, taken at the weekend:
http://instagram.com/p/osnnHEB5-S/
And here she is, with her first love: Peppa Pig.
Now I'm hoping for a long, hot summer so we can wear the dress every day!